Sitting at approximately 5 inches tall with a posable head, and the trademark rattle, you are sure to love this new addition to the highly collectible Canbot Crew!
The OG Sakura is Czee13's latest color-way of his original vinyl Canbot design! The OG Canbot embodies the spirit of sadness and love that is intertwined in the process of all artistic creation.
This new colorway, will be available on
Thursday July 2nd at 12pm ONLY to members of our super secret mailing list!
170 pieces available – only one per customer.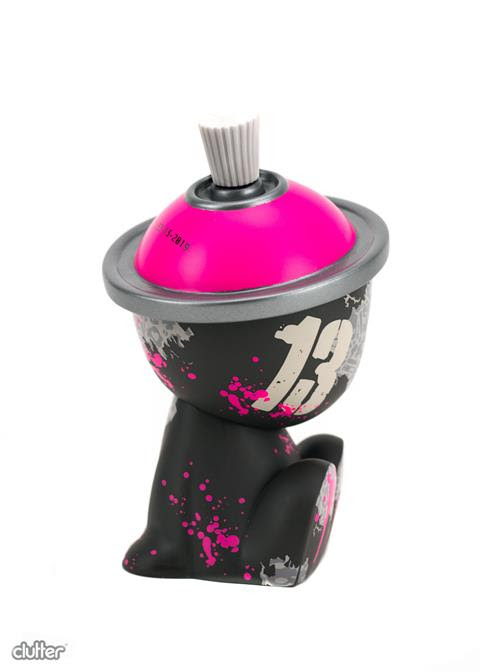 About Czee13:
UK based Street Artist, Illustrator, and Toy Designer, Czee13 is best known for his "rust" paint applications and unique character design. Often cute with a dark story, his character style resonates with all walks of life, and is instantly collectible.