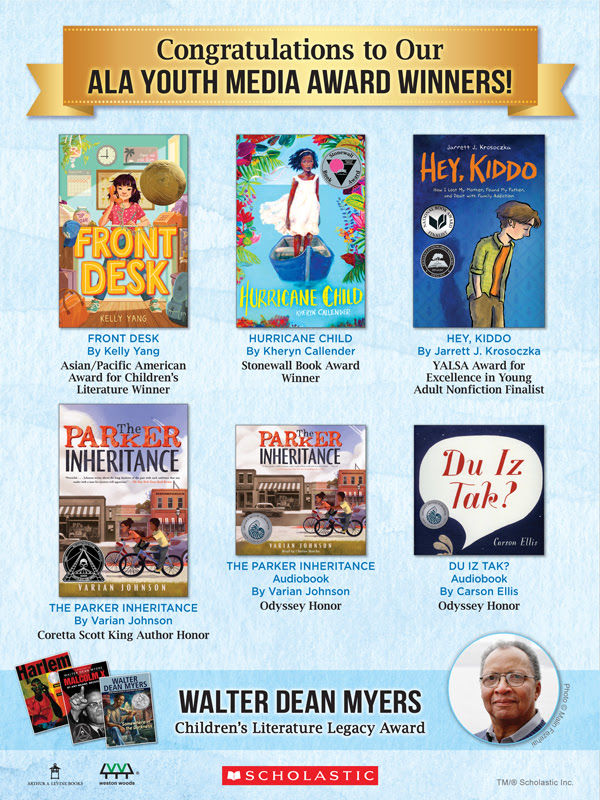 Two of these great excite me as they were two of my favorite reading experiences of 2018/2019.
First time novelist Kelly Yang's Front Desk was a wonderful semi auto-bio romp through an experience that not many could relate to, but truly appreciate.
While long time comedy graphic novelist Jarrett Krosoczka's Hey, Kiddo evoked powerful emotions and it was amazing to see the humorist branch out.
It's excellent to see both books be honored as we as Walter Dean Myers getting a legacy award. His prolific output deserves it all even 4 years past his early passing.