Before The Last Express… before Prince of Persia… there was Karateka.
Famed game designer Jordan Mechner was an 18-year-old college student when he started making the martial arts adventure that would become one of the most influential games of the Apple II era.
Four decades later, the story behind this groundbreaking game has been meticulously reconstructed into an innovative interactive documentary by Digital Eclipse, the team behind acclaimed collections including the Atari 50: The Anniversary Celebration and Teenage Mutant Ninja Turtles: The Cowabunga Collection.
Unveiled minutes ago during Microsoft's ID@Xbox showcase, The Making of Karateka will be available on Xbox One and Xbox Series X|S as well as Nintendo Switch, PlayStation 4, PlayStation 5, and PC (Steam, GOG, and Epic Store). A simultaneous release on all platforms is expected later this summer.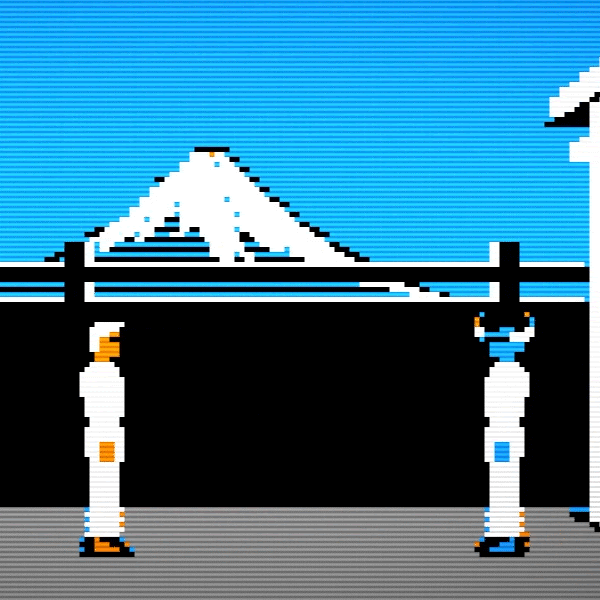 ABOUT THE INTERACTIVE DOCUMENTARY
Discover how Karateka was made through an exhaustive archive of design documents, playable prototypes, and all-new video features. Like walking through a museum, you can explore the interactive timelines and their historical artifacts at your own pace.
The Making of Karateka includes:
Pixel-perfect versions of the original Karateka games plus a variety of never-before-seen early prototypes, with rich quality-of-life features like save anywhere, rewind, chapter select, and director's commentary.
Two remastered games: Karateka Remastered, an all-new adaptation of the original featuring cutting-room-floor content, commentary & achievements, and Deathbounce: Rebounded, a fast and frantic twin-stick shooter based on Jordan's unpublished prototype.
A fascinating behind-the-scenes look at how Karateka became one of the first games to include cinematic scenes, a moving original soundtrack, rotoscoped animation, a Hollywood-style love story, and more.

INTRODUCING THE GOLD MASTER SERIES
The Making of Karateka will be the first release in Digital Eclipse's Gold Master Series, which will archive video game history in a uniquely interactive, playable format. The series' second entry, also in development, will be unveiled later this year. Sign up for the Digital Eclipse newsletter to receive updates on the Gold Master Series and more.